OPTIFAST® HP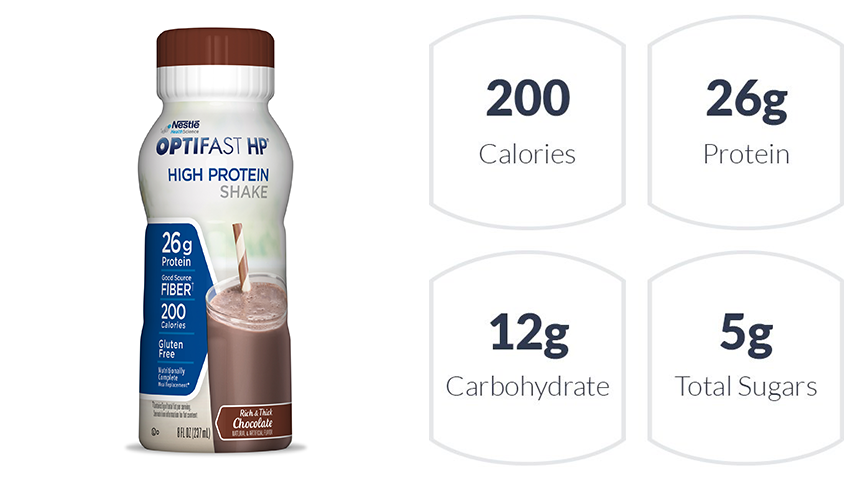 OPTIFAST HP (High Protein) is our most aggressive option. If you want a challenging program with fast results, this is the way to go. It's not for everyone, but the low-calorie meal replacements are clinically proven to work.
Benefits:
Accelerated weight loss
Additional protein to fuel your muscles
Simplicity and time saved cooking
Complete nutrition in four servings
Vanilla and chocolate flavors
Patients choosing OPTIFAST HP are very busy and extremely motivated. These individuals are ready to commit to significant lifestyle and dietary change to maximize results.